Funeral Release Packages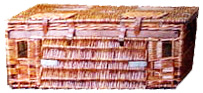 Spirit Release: The release of a single bird soaring skyward signifies their journey to the heavens. The perfect ending to a gravesite service is the symbolic release of white doves. The family will release one dove from a basket to represent the loved one. A second bird will be waiting aloft for their journey home together. $150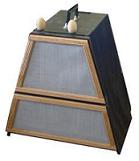 Trinity Release (4 Doves): A special release box will be on Display before and during the service with 4 doves inside. At the gravesite three doves are released from the box first (representing the Father, Son, and the Holy Ghost). In memory of your loved one, the single dove is released and ascends to the heavens and is joined by the others as they start their spiritual journey home. $250
The Flight of Angels Release: A perfect healing touch to final goodbyes is added with this package. Twelve white doves are released by loved ones or as a flock from a basket to ascend and circle the area. Then, moments later, a single white dove is released. Symbolizing the departing spirit, it joins the others which represent a flock of Angels. You may think of the flock as the spirits of family and friends who have passed before, welcoming and showing the departed soul the final way home. The entire flock then flies away towards the heavens. This is a poignantly symbolic and memorable conclusion to your loved one's funeral service. $350


Heavenly Flight Release: Includes the Trinity and the Flight of Angels release packages combined. $450
Custom packages available upon request. We can accommodate the family's individual request for a loving tribute. Our release service can be adjusted to suit any memorial. We also realize these situations can be sudden, so we will do our best to provide this service in your time of need.
Our funeral packages have a reduced rate starting $150. Locations further than 30 miles from our farm will have added mileage charges. Mapquest will be used to determine mileage. It is never too late to call for a release for a funeral.
** Free service to the Military, Police or Firefighter killed in action. It is our honor to provide this service.